A WORD FROM SERVICE  
Editorial by: Chaz R.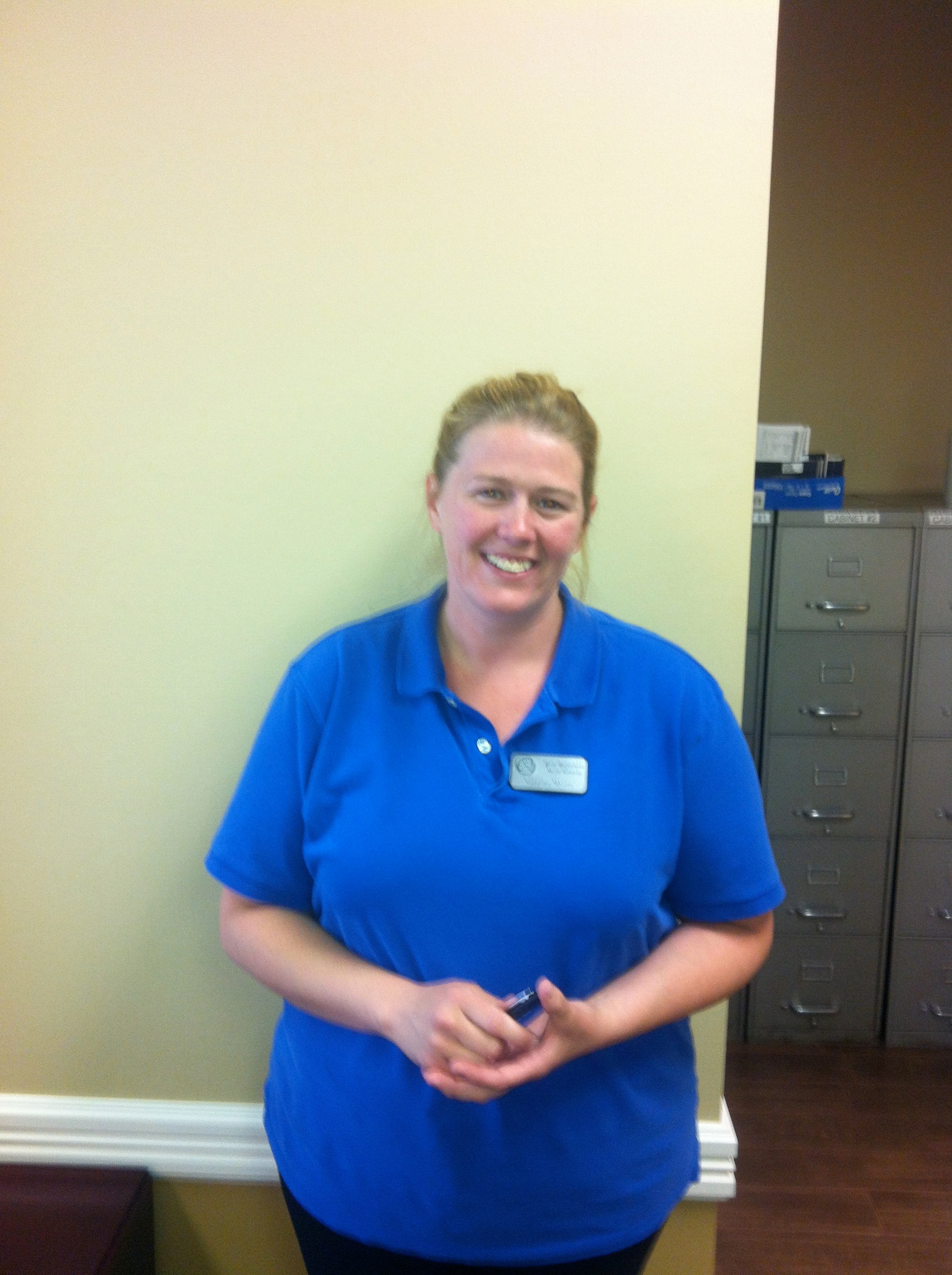 This week I had the privilege to sit down with 11-year service employee Natasha Myers at Schaumburg Honda Automobiles. I asked Natasha a series of questions that I thought would help an unknowing customer including simple car rules that help keep your car running and operating at a great quality for years. The first question I asked Natasha was why would someone with a car issue come straight here instead of a freelance automotive shop that most hometowns have? Natasha explained to me that no one can match the quality of parts and the knowledge of the dealers highly trained mechanics, no one. Natasha explained to me how the technicians here at Honda are specialized and have on-going training for all models of the Honda line-up! The parts for the vehicles are ordered straight from the manufacturer and are the perfect fit, no matter what part is needed. Natasha said the main issue with going to a freelance shop is that they are more broad in their knowledge of vehicles instead of being specialized in one manufacturer, such as the mechanics at Schaumburg Honda. Also, the ordering and placement of parts at a free lance mechanic are rarely shipped straight from the manufacturer, instead, free lance mechanics use after-market parts that can cause damage to the engine over time.
I then asked Natasha for advice to give to an unknowing customer about what to look for in keeping their car healthy and fit for years.  Natasha had plenty of helpful hints to help keep your car in great shape throughout the years including:
    

Always check your tire pressure!! Natasha checks her at every gas stop!

    .

Always check your dash gauges for alerts such as low oil, lights and engine issues.

    

Remember to change your oil every 3,000-5,000 miles. And if your car is garage kept it is always good to change the oil every 6 months to keep fresh non-sludge oil in your oil tank.

    

Rotate your tires every other oil change to keep the tread even.

    

If your tire tread is under 4/32, it is suggested that you should buy new tiresASAP!

    

Replacing your windshield wipers every 6 months is safe incase of heavy rain or snowfall.

   .

Always remember to keep jumper cables, a tire gauge, and a spare tire in your car at all times. And remember to keep your spare tire filled! It does lose air as it sits there in your trunk!
Overall, the Service Department at Schaumburg Honda is the best money can buy for your car's service. If you have any questions in regard to service at Schaumburg Honda, please don't hesitate to stop in or email Natasha at 
N.Myers@Rohrman.com
Thank you and stay tuned for more Interviews from Schaumburg Honda!!! 
Honda Concept S Unveiled
Friday, 4 May, 2012
Honda unveiled its Concept S at the Beijing Auto Show recently.  The Concept S - which stands for Stylish, Smart and Surprise - was primarily designed for the Chinese market.  
The new vehicle will adopt a hybrid powertrain, joining the exciting aspect of driving with environmental technology.   It will be released in China next year, followed closely by a global introduction. 
We hope to see this model may make its way through to North America too!
See more photos here. 

Honda Unveils 2013 Crosstour Concept at New York Auto Show
Wednesday, 4 April, 2012
The concept features a nu
mber of revisions including the heavily restyled front end. The headlights are larger, the grille is framed with a thick, chrome-like finish, and the new, rectangular foglamp housing dominates the lower bumper. Contrasting trim and a sill plate contribute to a more squared-off, solid look as compared to the  fascia in the previous Crosstour. The contrasting lower trim carries through the side of the concept, which also sports 5-spoke, 19-inch rims. Honda says the production version will wear 18 inchers. 
Under the hood, the 3.5-liter V-6 gets a power bump and its five-speed automatic gives way to a new gearbox with six forward gears for improved shifts and fuel economy. Honda hasn't released horsepower or fuel economy figures, but the current V-6 is rated at 271 hp and 254 lb-ft of torque, while achieving 18/27 mpg city/highway (front-drive model). The 2.4-liter four-cylinder engine, which first went on sale earlier this year, carries over and will still be mated to a five-speed automatic. The four-banger puts out 192 hp and 162 lb-ft and is rated at 21/29 mpg city/highway in the 2012 model.
Finally, the Crosstour will be one of the first Hondas available with lane departure warning and forward collision warning systems, both of which use camera technology to operate. Also available will be Honda's LaneWatch blind-spot display, which according to Honda, "uses a camera system mounted on the passenger mirror for an enhanced view of the passenger-side roadway."
Stay tuned for more updates to the 2013 Crosstour, which is set to go on sale this fall.
High resolution photography and video of the 2013 Crosstour Concept is available on the Honda Media Newsroom at www.hondanews.com . More information about the Honda Crosstour, including high resolution photos and video, is available at www.hondanews.com.
Honda Fit named the Industry's Best Value by Consumer Reports
Friday, 2 March, 2012
After testing over 200 vehicles for different valuable attributes, the Honda Fit didn't just offer a good value, it offered the best value in the industry, according to Consumer Reports.  Not only is the starting price affordable, at just over $15k, but the Fit also brings a number of great features to the road including a four speaker sound system with a USB port and auxiliary jack, power windows and locks and a versatile interior with "flip- and- fold" second row seating.
In addition to the standard features, the Fit's 35 MPG on the highway is just an additional plus with gas prices on the rise.  Check out our Honda Fit inventory and come in for a test drive today!
Source: http://www.hondainthenews.com/consumer-reports-honda-fit-is-industry%E2%80%99s-best-value/
Schaumburg Honda Automobiles Service Excellence
Monday, 20 February, 2012

Schaumburg Honda Service Excellence

For more than two decades, Shop Foreman Joe Gundlach has been working hard to make sure customers at Schaumburg Honda Automobiles receive excellent service.

Joe Gundlach says,   "We know the product, we know what happens with the cars, we see what happens with the cars, and being here for 20 years I've grown up with these cars, I know what characteristics come with these cars, what characteristics don't come with the cars, how the cars perform."

For Honda's built before 2005, Joe recommends you bring your vehicle in every 3,000 miles, or every 3 months, which ever comes first, for an oil change.

For newer Honda's Joe recommends you follow the maintenance minders and bring your vehicle in for an oil change when your dashboard indicator lights up.

And remember, when you get an oil change here at Schaumburg Honda you'll also receive a free multi-point inspection.

However, Joe says an oil change isn't the only reason to bring your car in for service.

Joe explains,  "If you're hearing noises on your car.  Bring it in, we can find out what that noise may be.  It may be something small it may be something larger.  Some noises are designed to alert you - as in break wear when your brakes start to wear low.   There is a sensor there to indicate that the brakes are wearing and you do need to come in and have them looked at so that you don't do further damage.  If your steering wheel is no longer straight or is on an angle, that could be an alignment issue, or it also could be something that is worn or binding with the suspension that may be a critical issue you need to take care of right away.  You can check your tires yourself, tire tread depth or how they're wearing just by looking at them."

Whatever issues you might have with your Honda, bring it into Schaumburg Honda where Joe and his team of service technicians can get your vehicle fixed correctly and back on the road.