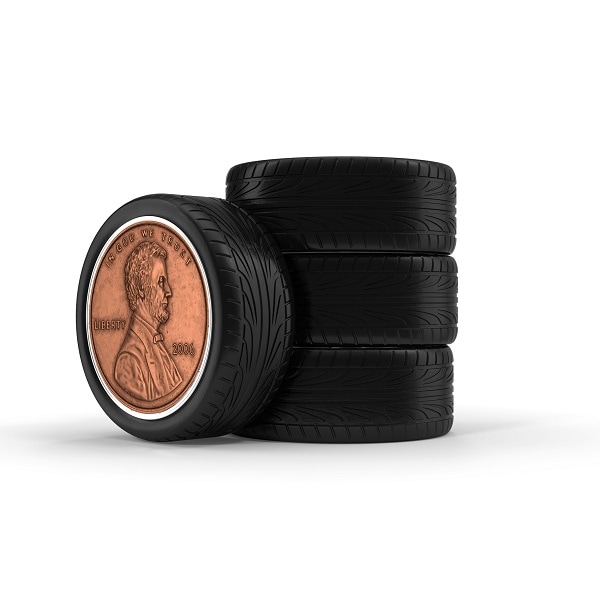 At Schaumburg Honda Automobiles, we're always trying to help Schaumburg drivers save money on parts and components. And as a trusted dealership, our cost-saving campaigns certainly draw attention to prime aspects of safe driving.
Currently, we're offering the fourth tire purchased with only a penny for a complete assortment in time for the holiday driving season.
Our Onsite Tire Store is Fully Stocked
To our Honda-branded dealership is an onsite tire store for interested Schaumburg drivers to explore for the most popular of brands.
Dependent upon your need of all-weather and all-terrain setups or more performance related assortments, there's the perfect assemblage to find with installation performed while you wait.
Of the popular brands stocked within our tire store are often the following:
BFGoodrich.
Bridgestone.
Continental.
Cooper Tires.
Dunlop.
Firestone.
Goodyear.
Hankook.
Pirelli.
Yokohama.
Coming in all variations, there's improved traction on icy Schaumburg boulevards to performance and elevated fuel efficiency when traveling highways.
Here, your tire needs are attended to by a factory-trained staff. Their collective knowledge is accompanied by expertise in Honda guidelines governing tire selection and installation. This includes the facets of tire servicing with your new purchase.
Tire Servicing
As a comprehensive Honda dealership, we offer the benefit of tire servicing. Convened with your regular oil change, our tire-servicing regimen helps to ensure this vital component is at an optimal level of safety.
As such, the following are key details to our tire-servicing procedure performed as you wait:
Tire rotations mitigate wear across your assortment.
Tread inspections will measure channel depth and patterns of wear.
Sidewall examinations ensure there are no bulges or dry-rot cracking and valve stems are intact.
Pressure checks and inflation round out this all-encompassing procedure.
Schaumburg Honda Automobiles – Visit Our Onsite Tire Store During This Ongoing Sale
Take full advantage of the fourth tire priced at a penny, and visit with us while supplies last.