Wheel Alignment in Schaumburg, IL
If you've ever noticed a strong pull to either side while driving, it's likely related to an issue with your wheel alignment. No matter what is at play, immediate attention from trained technicians is highly recommended.
At Schaumburg Honda Automobiles, our state-of-art service department is able and ready to handle wheel-alignment corrections as needed for drivers around Schaumburg, IL.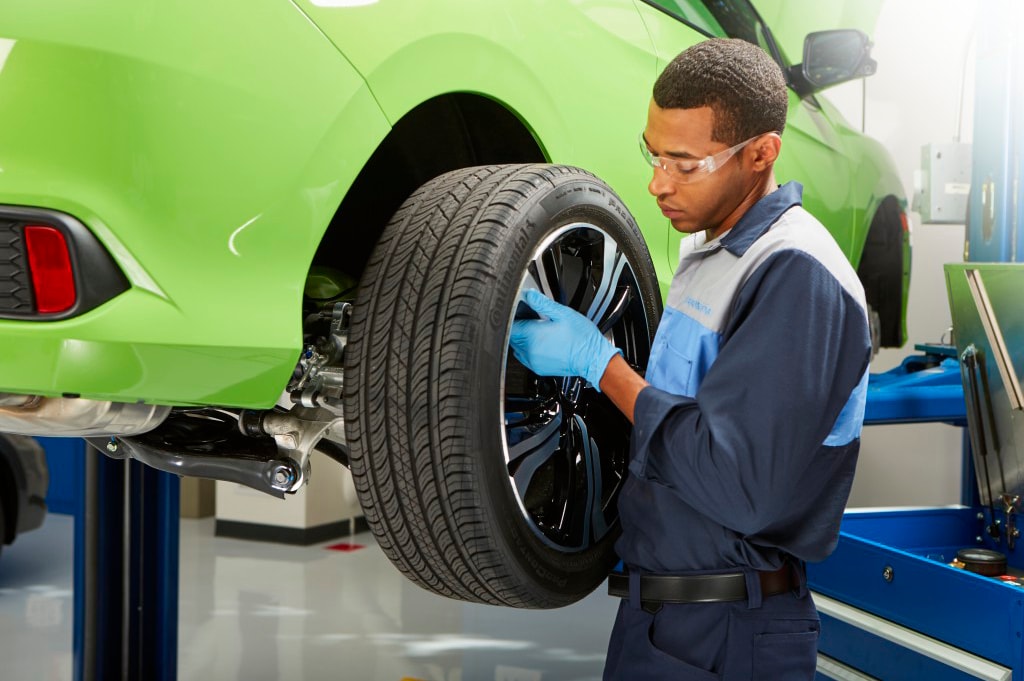 How can I tell if my vehicle needs wheel alignment?
Your steering wheel will signal any issue with wheel alignment, believe it or not.
As such, steady contact with road imperfections will slowly throw-off the essential angle and tilt of your front wheels. And at slow speeds, evident will be a slight drift of vehicle with the steering wheel following suit.
At higher speeds, that slight drift may very well turn to a distinct and dangerous pull. Then, the Chicagoland driver must overcompensate by working the steering wheel hard to the opposing side.
Should this be present, seek attention immediately.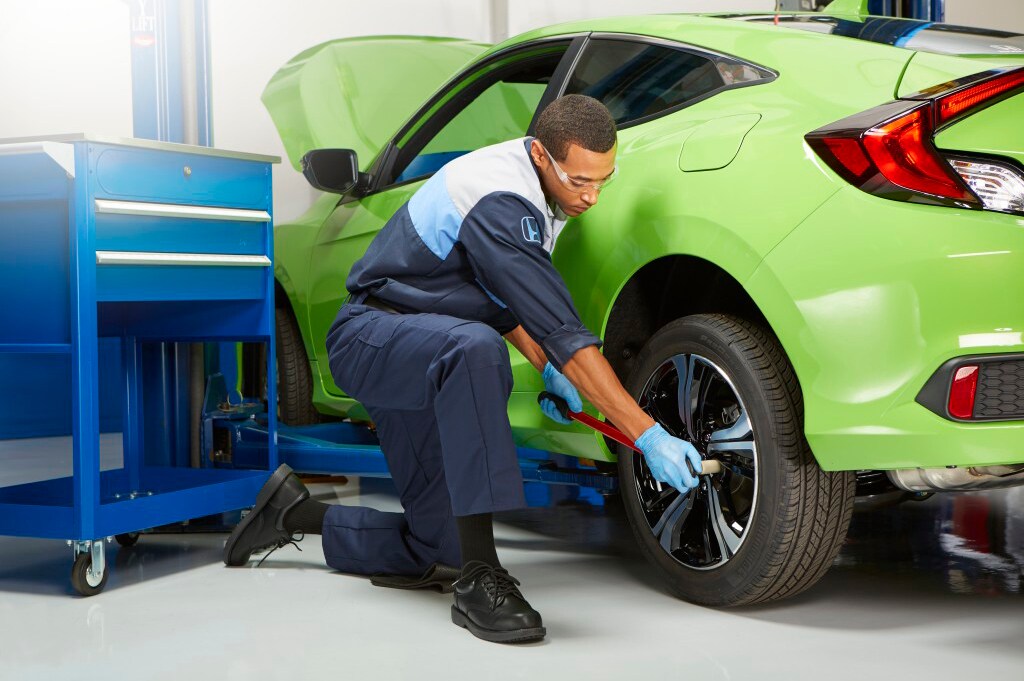 Why wheel alignment is important for safety
With any vehicle, there's a cascading affect to a single part or system in disrepair.
And while there may be a time when it's too late for proper remediation, telltale signs of faulty wheel alignment - for example - will be seen in the following:
Fuel efficiency will be lagging well below averages.
Tires will experience uneven wear patterns on treads.
Axles may be affected to a degree of degrading parts' integrity.
Trained Technicians Performing the Work
Our technicians require special training to facilitate wheel-alignment corrections. Given the specialized equipment needed of this procedure, it's essential the work is exacting in correcting the affected angle of your front wheels.
While the equipment utilized spans computers and diagnostic tools, special lifts and measuring devices, there's no room for error.
Schedule a Service Appointment Today in Schaumburg, IL
Should you suspect a wheel-alignment issue, make sure to book your service appointment without delay.