Honda Battery Service in Schaumburg, IL
It's extremely important to mind certain vehicle systems and those components comprising. And one of the most vital is the Schaumburg driver's Honda battery. Without sufficient upkeep and maintenance, your battery might immobilize your Honda -- full stop.
At Schaumburg Honda Automobiles, we offer complete battery servicing, and replacements should there be a need.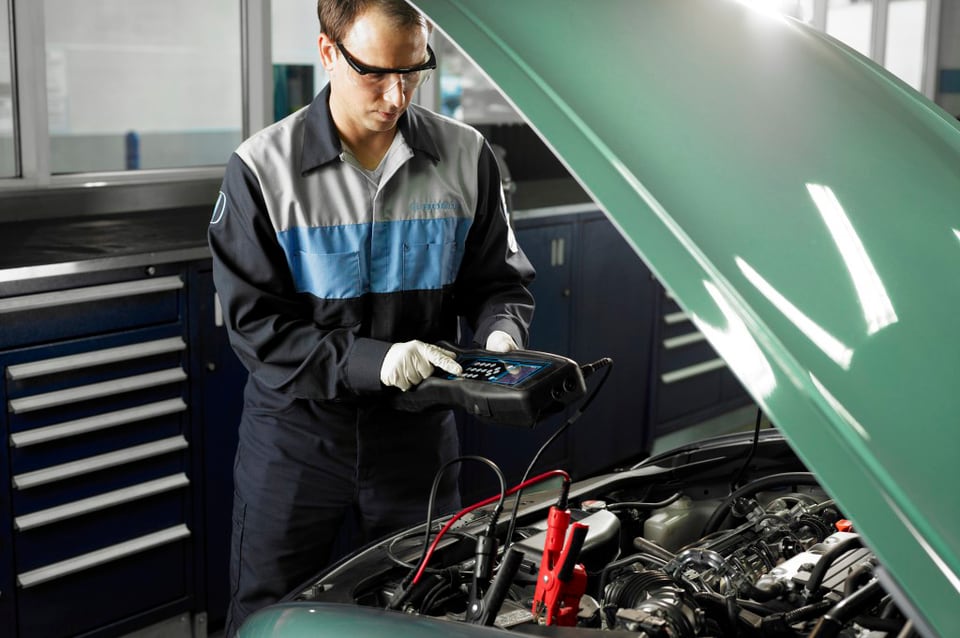 How to tell if your car battery might need to be serviced
Driving is an all-encompassing pursuit. And it's more than prudent to be aware of performance spanning all relative values. From fuel efficiency to brake systems, any inkling of something off or under-performing should be addressed immediately.
The same rings true of your vehicle battery.
Summarized below are common indicators as to a vehicle battery that requires attention:
Slow, labored starts may signal a battery not fully charged.
Interior, dashboard, center console lights and visual cues dimmed or flickering should get your attention.
Powered windows slow to respond might prove annoying but telling of a weak battery.
Should any of the above be present, our seasoned Honda technicians stand ready to test your battery -- at least.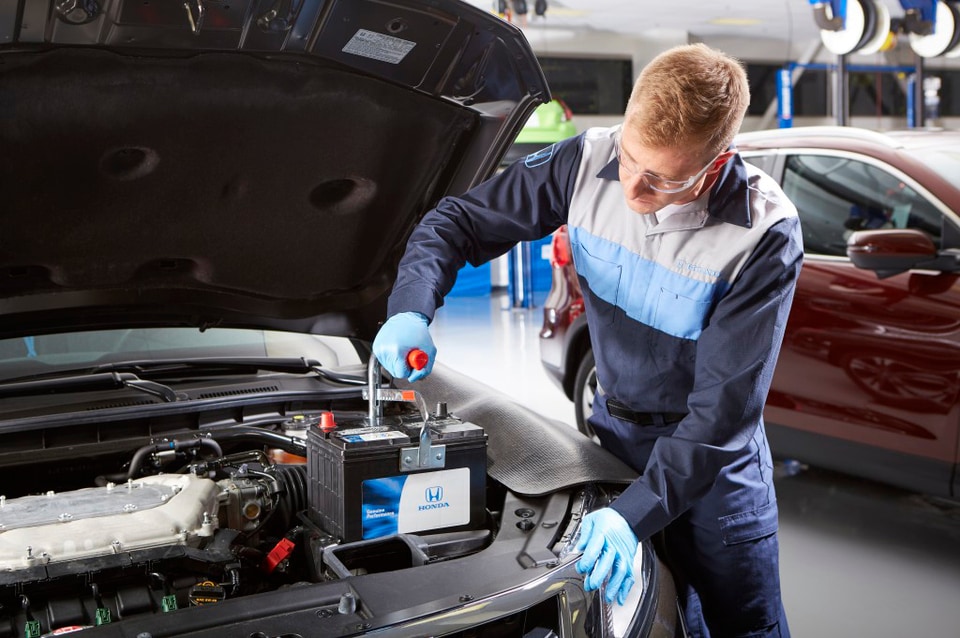 Car Battery Checks, Replacement in Schaumburg
In order to enhance or troubleshoot a vehicle battery, checks and testing are required. In this effort, determined will be the need of simple charging or a component too weak for continued service.
This latter scenario is easily surmounted, with a full stock of Honda-certified car batteries onsite and drawn from daily. Installed while you wait, your new car battery will pay dividends in confident starts no matter the season.
The Benefit of Purchasing a Car Battery from Our Dealership
In purchasing a battery at our dealership, you're afforded work performed in accordance with Honda guidelines, and warranties intact.
Schaumburg Honda Automobiles - Offering Everything Your Car Battery May Need
Schedule a date and time conveniently online for battery service.
Or, simply visit our state-of-art Honda service department and have your battery inspected while you wait.