Honda Oil Change Service in Greater Chicagoland
Honda owners may have a few questions as to servicing and maintenance in Schaumburg. And that's entirely cool. It's important to have answers, especially those involving a Honda.
At Schaumburg Honda Automobiles, we're happy to provide the necessary details regarding the inherent value of an oil change. This simple procedure a benefit all its own.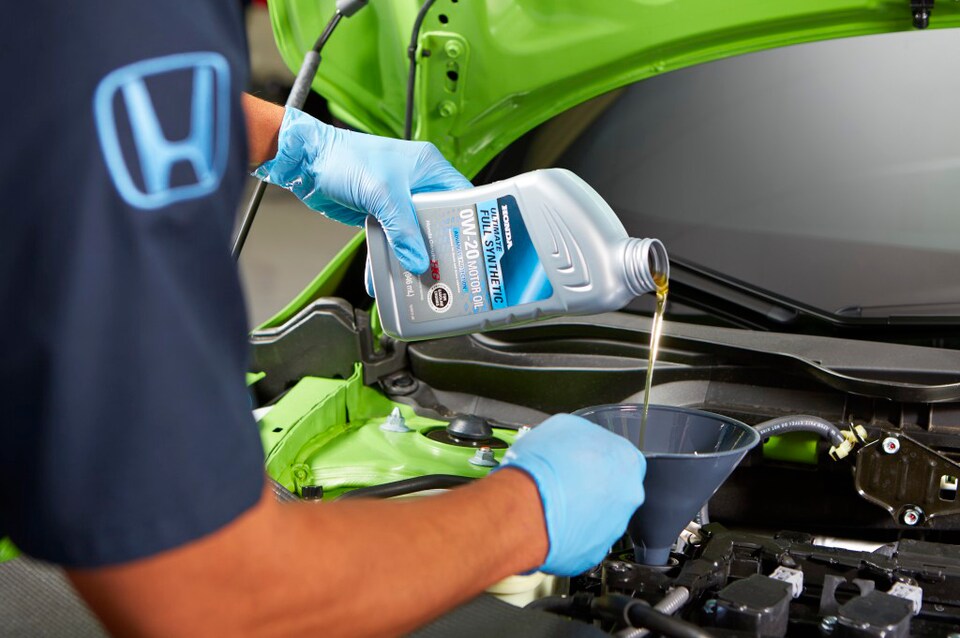 How often does my Honda need an oil change?
It's vitally important to have an oil change every new season. This may then prevent your Honda motor oil from turning dark in color and almost always littered with flakes and debris.
As well, the different seasons in Chicagoland require something special from motor oil. Colder months dictate a thicker oil viscosity while the opposite being true during warmer seasons.
In essence, the more attention provided this essential parameter, the better your Honda will perform.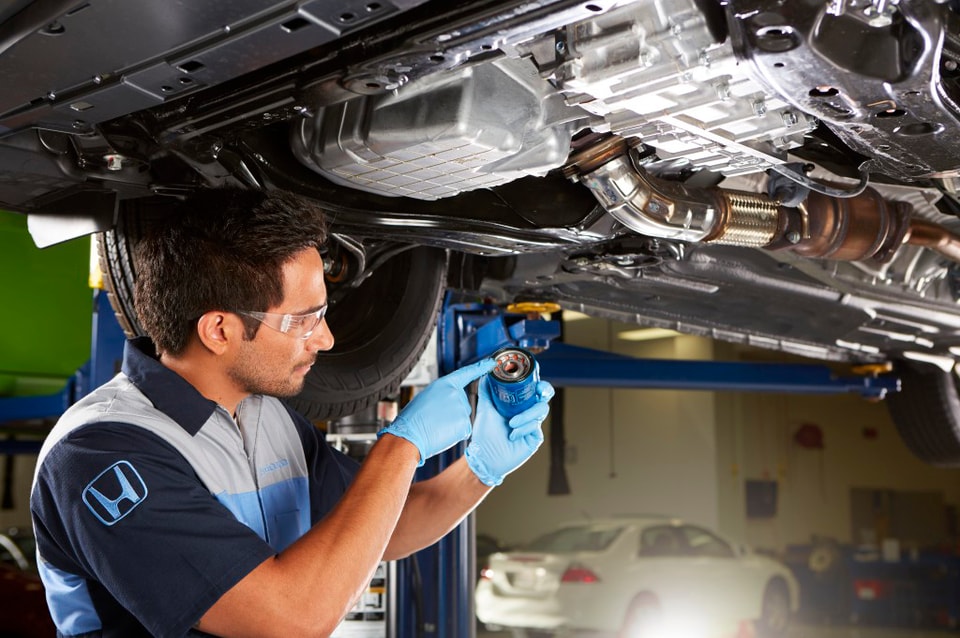 Why should I change my oil on a regular basis?
Motor oil is the most essential component to a well-running and safeguarded engine. And by changing your Honda oil on a frequent basis, you're assuring a steady, fresh supply lubricating vital engine parts.
Oil that's left to degrade or become contaminated may spell costly damage to an engine.
What are the signs I need to change the oil in my Honda?
The signs might vary when an oil change is needed. When inspecting the dipstick, any residue that's dark and gives off a burnt odor must be drained with a fresh supply installed.
You may also feel a lag to acceleration or not as many miles earned per tank filled. So, soon after an oil change, these values may become elevated once again past Schaumburg.
Schaumburg Honda Automobiles - Contact Us for a Service Appointment
Should you feel the need for an oil change, let our expert technicians field your questions onsite near Chicagoland.